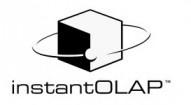 Release 4.2 ..

if the fonts are not found during PDF export

in the file iolap.xml, set the entry FontFolder.
In Windows: c: / windows / fonts
Older posts:
Since version 3.1, you can make model queries directly as a power user. The log can also be displayed directly as a tab. Both can be found under the menu item "Tools".
The key points from the last training:
FILTER (false) displays the current filter without the 'all' keys.

Time :: YEAR or YEAR () are relative functions, so the keys are dependent on set time filters, so not always all keys of the level

LEVEL (time, 1) is absolute and ALWAYS supplies all keys of the first level

MATCH in the cubes create complex ToDo lists

for the connection of the SQL server without server authentication one needs besides the JDBC driver also the ntlmauth.dll, if one uses the Sourceforge driver, or the sqljdbc_auth.dll.

 Then the parameter integratedSecurity=true; 

be set.