BI "out of the box"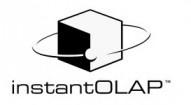 In the standard BI module for CANTOR all required structures and functionalities are already implemented.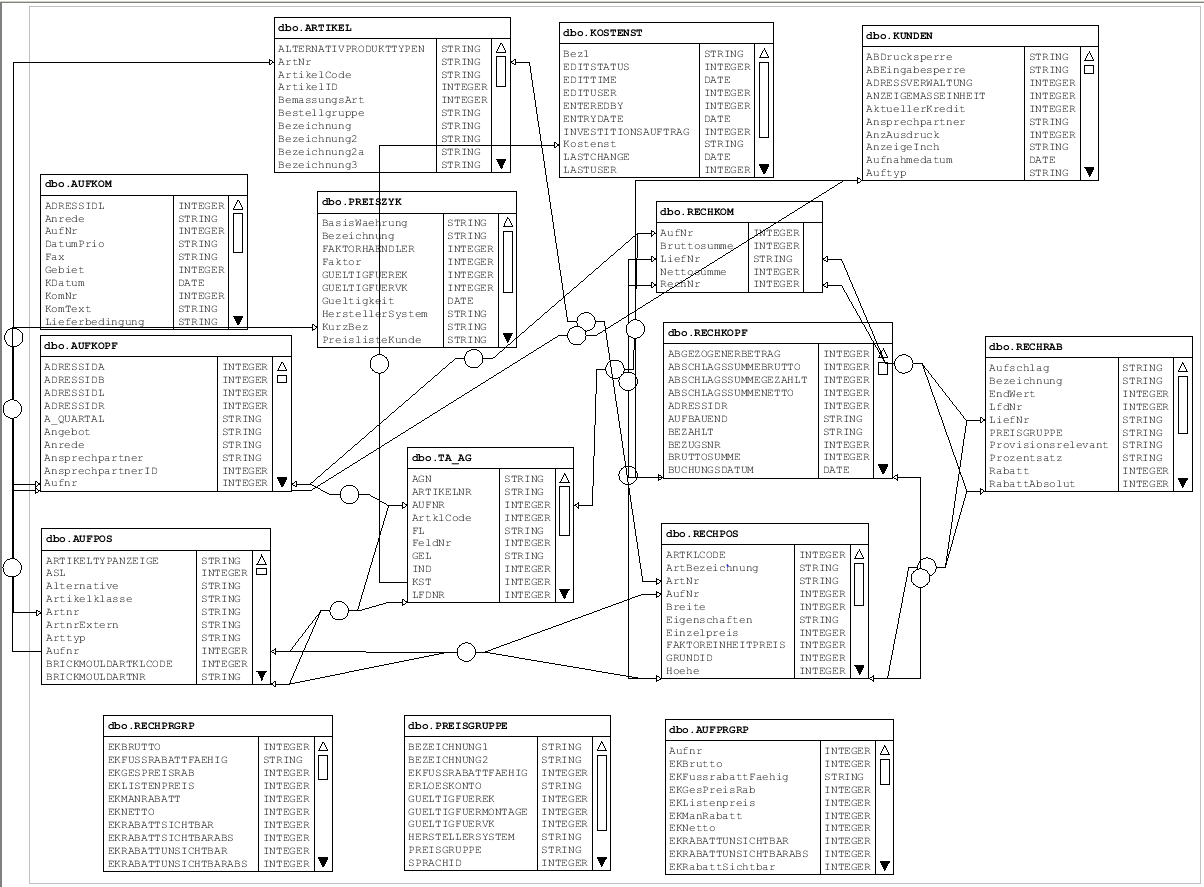 The BI module contains a completed OLAP model based on the CANTOR data model. You do not need to make any adjustments to your CANTOR system.
The predefined structures include:
Dimensions

 

: order, invoice, customer, product, time, production status, production line, quotation status, order type, invoice type, cost centers, client, industry, color …

Facts

 

: sales, discounts, net sales, fields, quantity, prices, capacity utilization, labor costs, manufacturing times, supplemented by the

 

calculations

 

: comparisons to previous period and prior year period in%, YTD / MAT.

A multitude of ready-made

 

reports and analyzes

 

that you can use immediately.

 

In addition,

 

power users

 

can

 

create

 

their own reports or use existing reports as templates for new reports.

The integrated

 

access system

 

allows the visibility of dimension values ​​and data even at the lowest level of the model, for example by means of roles.

The model developed in close cooperation with A + W can be easily expanded and adapted to your specific requirements.

 

Integrating any database is an essential feature of instantOLAP.

 

Models with a complete contribution margin calculation, target / actual comparisons and even balanced scorecards are thus easily feasible.
The installation of the complete system takes a maximum of one hour. After that, all functions are immediately available, just BI "out of the box"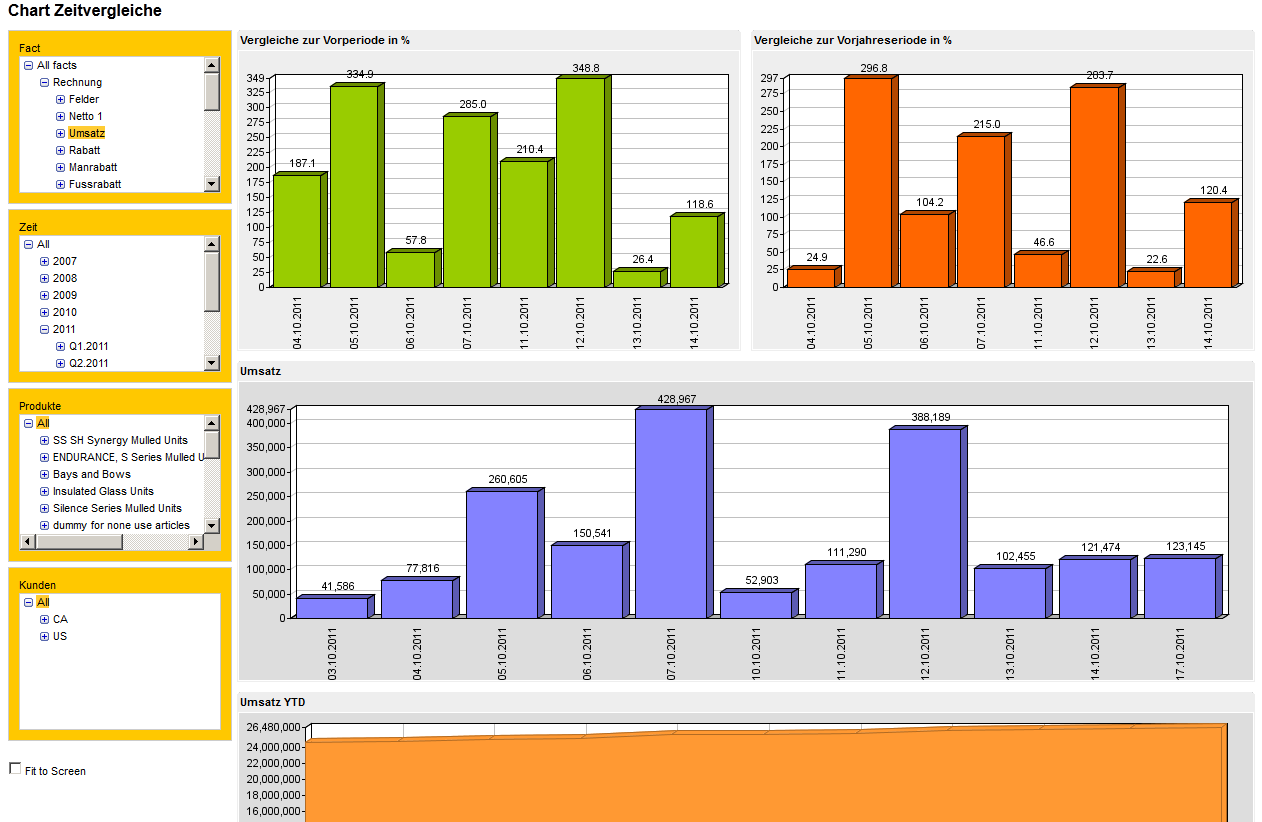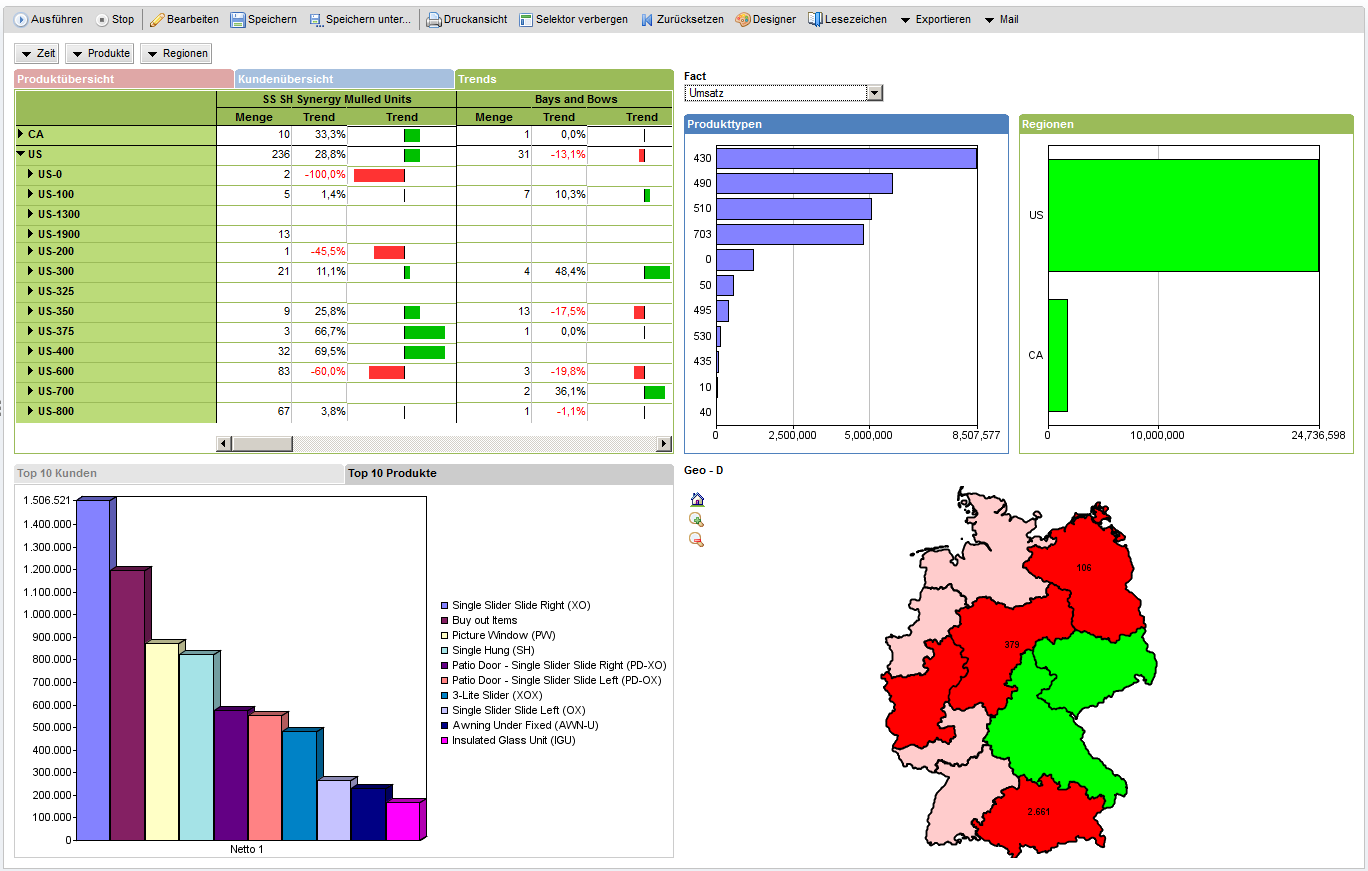 Further sample reports can be found here.